The dynamic and gorgeous business-woman and industrialist, known for her
passion and consistent endeavours towards Community Service, has brought great
pride onto the community by being recognized as one of the very select 'MRS.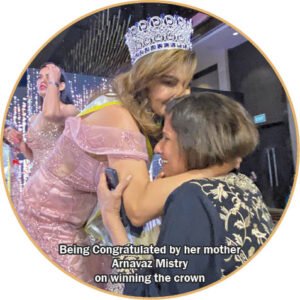 WORLD INTERNATIONAL' title, wowing the judges and the audiences alike
with her presence of mind, personality and of course, her beauty on 5th June 2022,
followed by "TOP 10 EMERGING LEADERS OF 2022 AWARD' for her
'diligence and commitment to her work which demonstrates her prowess in her
sectors of specialization on 27th September 2022' and The 'Dynamic Woman
Entrepreneur' Title on 21st December, 2022 at Vigyan Bhawan – New Delhi, as
part of the prestigious 'Atal Achievement Awards 2022' – one of India's most
authentic recognitions given to individuals from the Business and Service Sector,
for their outstanding performance and overall contribution to the Indian industry.
Ms. Yasmin Mistry – Managing Director of several companies including Y M
Securities, Mistry Logistics and Durand Forms (India) Pvt. Ltd. – was praised as
an inspiring leadership figure who has consistently contributed across various
sectors to the best of her abilities and has taken her organization from strength to
strength as a woman entrepreneur. She is the also founder Trustee of ZTFI
(Zoroastrian Trust Funds of India), a Community based NGO established in 2009,
which has constantly served the Parsi/Irani Zoroastrian community, for over a
decade and brought in much relief by making a huge difference in the lives of its
under-privileged.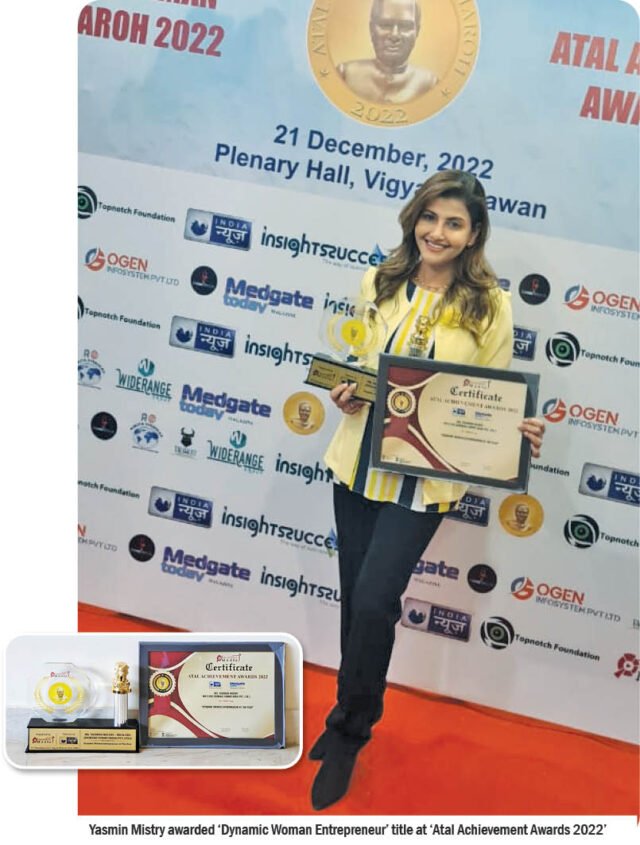 Increasing setting the precedent as an empowered woman, who encapsulates it all
– beauty, brains and a heart of gold which is ruled by compassion for her fellow
community members as well as her fellow Indian citizens, Yasmin Mistry has,
over the past three decades, established herself firmly as one of the icons of the
community and a leading personality in the business arena.