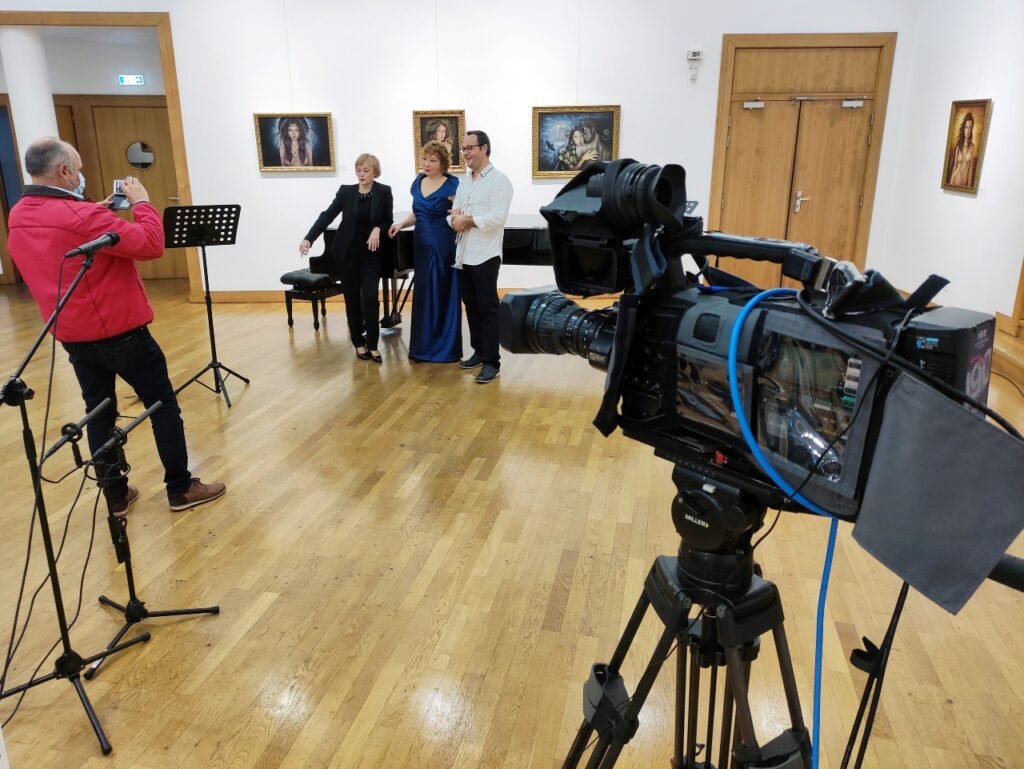 VITEC AzoresTV (News Media # 125611 from Portugal) is a regional TV channel with productions from the Azores islands, HD videos and multi-camera live streams of the best events in the region. News and TV shows about a rich culture and amazing nature in both cities of Praia da Vitória and Angra do Heroísmo, a world heritage site classified by UNESCO with relevant live streams from the 9 islands. Follow vitecazorestv on YouTube and Facebook, or Cable TV operators MEO (124432) and NOS Açores channel 187.
Video, information and technologies with the AzoresTV channel from Terceira island, Azores. It all started with the dream of an entrepreneur passionate about computers and television, his areas of graduation.

Awarded 1st prize as Young Reporter in 1990, on Terceira Island and again in São Miguel Island in 1991, Paulo Feliciano, was motivated to continue. Still studying in high school, he started his activity as an independent on December 3, 1992 with VHS technology. His first camcorder was a Panasonic M7 that he acquired with the support of his paternal grandparents. The maternal grandmother provided the space for the installation of the first studio next to Angra Memoria monument, which is still the official headquarters of the company today.
Accomplished the first live streaming online using telephone technology in 2003 connecting the residence of the minister of the republic to schools in São Jorge and Graciosa Islands. Paulo went from independent to a limited liability company in 2004 working with DVCAM digital technology and commercializing DVD productions. The team of freelancers makes it possible to start producing broadcast programs on public television. The first online video page opens in 2007 with Carnaval, which began to be broadcast live in 2008.

In February of 2009 the company built a new TV studio building in Praia city. Paulo counted with the support from the whole family and the European Union fund.
In February of 2012 the company opens the channel 124432 on MEO TV nominated for best MEO Kanal in Portugal at the Sapo awards in Lisbon. In 2013, the company hires a new crew, journalist and upgrades equipment to 10Bit Full-HD. In 2014 live broadcasts began on MEO Kanal and in 2015 the daily production of television programs with the show "Terceira Dimensão" (Third Dimension) latter sponsored by the City Hall of Angra do Heroísmo.

In February of 2016, the NOS cable TV channel opened with a 24-hour analogue broadcast, which remanded an increase in the production of programs and live broadcasts, and Praia da Vitória City Hall joins the project by sponsoring the show "Abraçando o Futuro" (Embracing the future) . In 2018, investments in 4K technologies began and the workforce increased.

In 2019, national broadcasts are opened for MEO events and in 2020 the digital channel at NOS opens in experimental broadcasts. There is much more to tell in a company that now produces more than 500 programs a year with a team of half a dozen professionals who are worth many.
History proves that whatever the technological change, this company will continue with its vision and innovation to serve a vast community of Azoreans who value this different way of looking at the Azores.