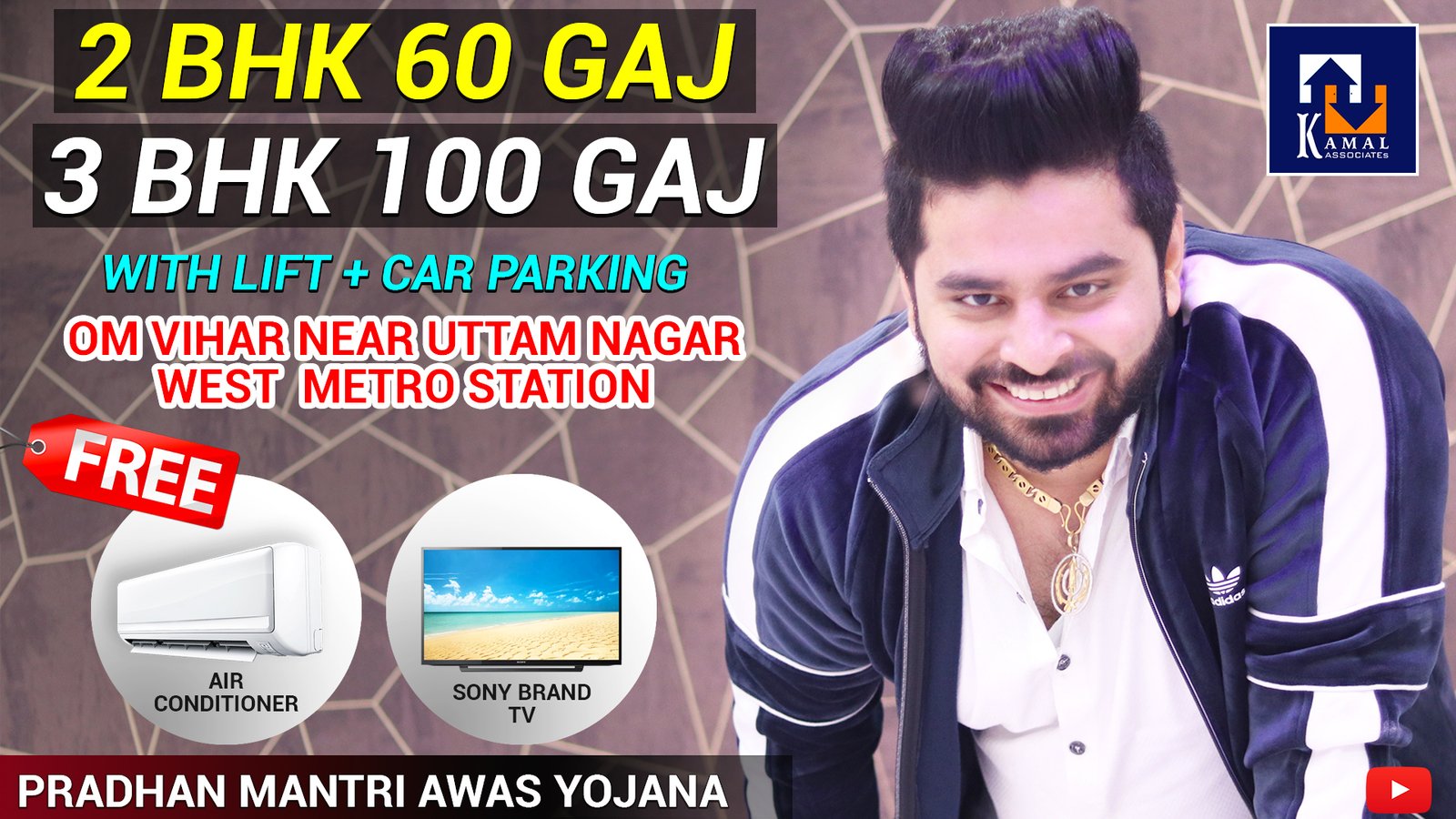 The pandemic has left families dejected and desperate for succour. Amidst this gloom, there is one company that has taken up the responsibility to spread as many smiles as possible. The company is Kamal Associates and Pulkit Vij is the man behind it. It was Pulkit's father who started this real estate business about two decades back but today Pulkit has taken it to such heights, that too in a most unlikely way. They provide properties like 2 BHK flats in Uttam Nagar at the most affordable prices among their competitors.
The USP of Kamal Associates is that they build and sell properties in the most transparent and honest manner. Though they are one of the leading property consultants in Uttam Nagar, and they are in this business to earn profit, but Pulkit says, "My father has been a respected businessman for his clients and people who know him. He started this business with a pure heart and mission to provide affordable homes for people in need. Therefore, we at Kamal Associates don't think of earning our profits at the cost of people's dreams and aspirations."
At such a young age, the amount of clarity that Pulkit shows for his business is amazing. He runs a YouTube channel, Kamal Associates, where he advertises budget properties with remarkable passion and in an engaging style. In fact trust and loyalty are the two pillars on which Kamal Associates runs. It is because of his father's hard work, ethical business practices and Pulkit's young, enthusiastic approach have made them the most sought-after property consultants in Uttam Nagar and nearby areas.
Pulkit is grateful for public's love and trust, which continuously encourages him to find better ways to serve the clients. In his words, "People have known my father for years and they know we work in an honest manner. That is the reason, we are able to sell 30-40% of our property right at the groundbreaking ceremony. By the time the property is complete, it is already sold out. This kind of trust is rare to come across and we are lucky that our transparent means of business have kept the clients satisfied all these years."
Now, Kamal Associates is going to expand its online presence with a website, which will be launched soon. This website will contain all the necessary information for the public to make an informed decision before they decide to buy a property, whether 2 BHK or 3 BHK Flat in Uttam Nagar.