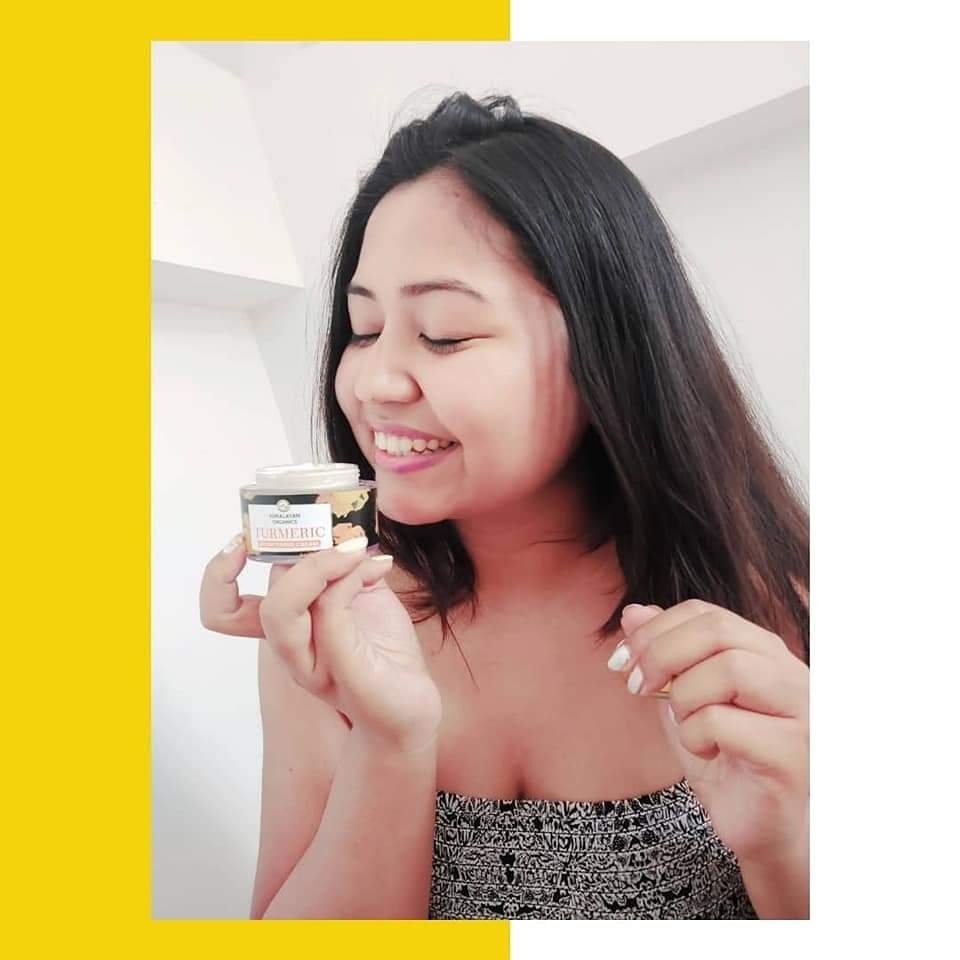 From YouTubing to Brand Promotions, Abhinanda who hails from the northeast part of the country has single handedly created the path that leads to her dreams. She is inspiring other girls to follow their dreams and get a voice through social media platforms. Since childhood, she had won many awards back then in various creative fields be it music, drama or poetry. However, the pressure of education in India, made her discontinue her passion. She did her civil engineering from Chennai and then even completed her masters from Indian Institute of Remote Sensing, an educational institute under Indian Space Research Organization. But circumstances during her college life went such that her long lost dream found its way back to her life in the form of YouTube. Coming from a research and scientifically strong background she had to face loads of questions of why she made attempts of making videos, photoshoots and taking out music videos on YouTube. According to her "Don't know about other forms of freedom, but in India, following your passion can be a scary nightmare, especially in your beginning days. It's not just the struggle, people question you in every way they can, your salary, your dignity as well. But I decided to proceed because I had a call from within to break the stereotype."
Abhinanda is still doing her research and successfully making YouTube videos regularly every week along with many brand collaborations with various companiesall well managed in time from September, 2019. She says her aim is not just to make her YouTube channel a big one but break the stereotypes that music, dance, acting cannot be pursued as a career or it is a form of distraction to your basic education.
We got an opportunity to rendezvous with this talented and accomplished woman and this is what she has to say about her dreams, her passion, career, her professional and personal life and some really engrossing and fascinating facts about her. She also shares her journey as a YouTuber.
When did you first start your YouTube channel?
To be very honest, there is no particular date that I started it as a channel. Honestly, I uploaded videos even when I had no idea about what a YouTube channel is but later maybe past one and a half year I realised the power YouTube was giving me and this made me realise that this platform was giving me a voice especially as women which I had never experienced before.
Are you active on other social media platforms?
Oh Yes, being active on social media is so important for a YouTuber. I create content for Instagram and have done lots of brand collaborations from past few months and have gained a follower base of 11k as well. I am active of Facebook and Twitter as well.
How does your family support you in your decision?
Luckily, I have the most supportive parents ever, and special credit goes to my mother.
How was the music scene in your early years? Did you always want to be a singer?
Yes, I always wanted to be a singer but never had the courage to say it in my younger days. I had started learning classical music when I was around 4th standard. In early years, I have performed in various stage shows. I carry this objective since a long time. But the skills and the knowledge to produce a video especially a music video was later learnt and thanks to God for that.
Whom do you think your voice best suits to and who would you like to sing for?
I think my voice suits best for melodious romantic songs.
Please throw some light on your future plans for our readers.
I am planning for an original composition by this year or by the coming year end and now after creating a base on YouTube and social media platforms I so look forward for my own composition soon. So wish me luck that I create an awesome album for my viewers very soon. The work is on.