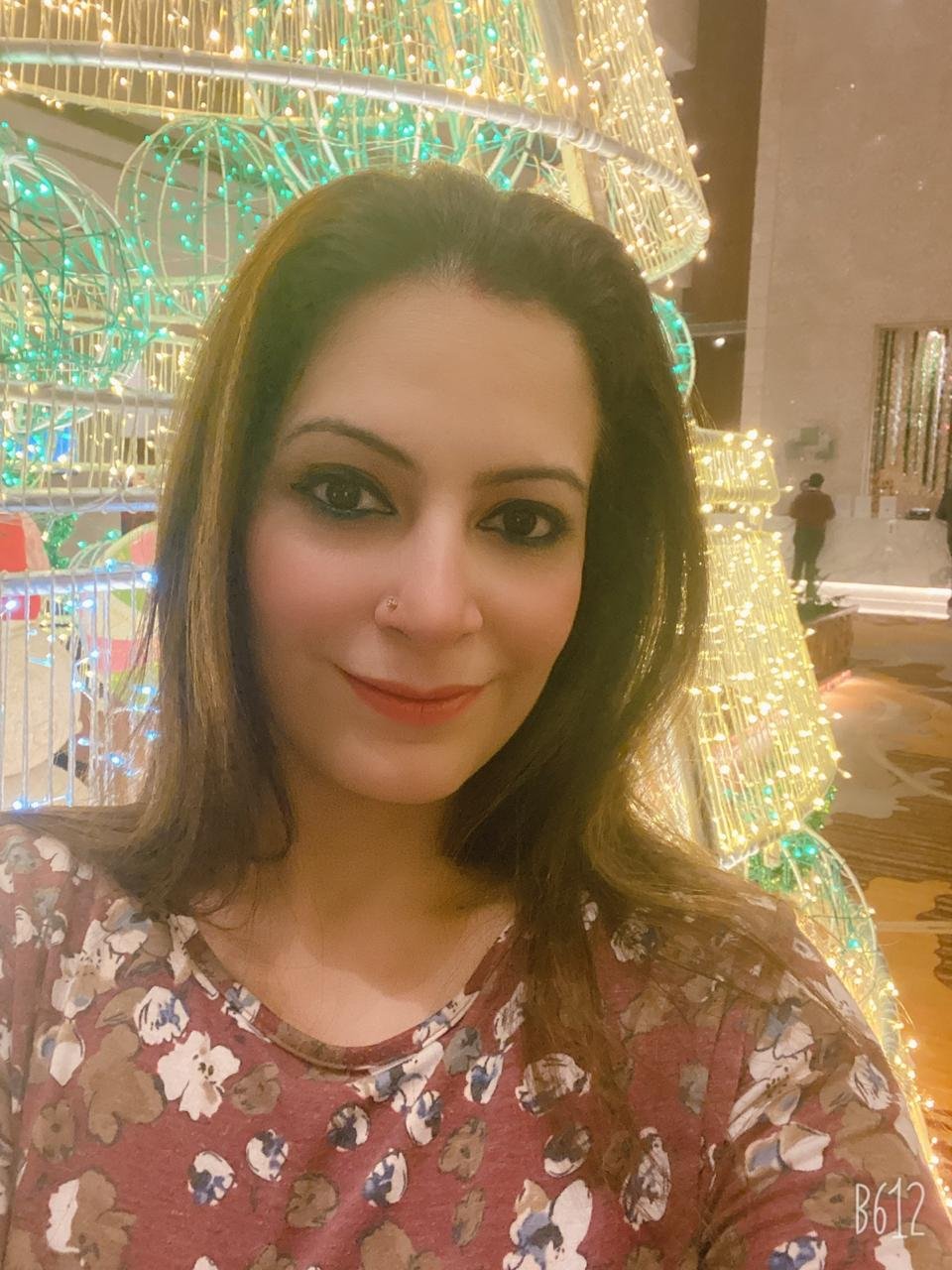 Aries:-
A good positive year for you all. Relationships will improve.Good fortune for all of you.Mid year will be challenging on career front. Kindly keep control of your negative thoughts during this period. During the latter half of 2021, your major professional ambitions are likely to get fulfilled so says the Aries 2021 horoscope. But, astrology advises you to control your temper otherwise you may lose certain relations shows Aries astrology prediction 2021.
Financially you will be in a good position. It is a good time for long-term investments, but do not get lured into greedy schemes. There will be some phases in which your expenses will be more thus you may experience a little financial constraint. Hence, you are advised to stay away from adventurous speculations in the share market this year. During the ending months of this year, you may have better opportunities for gain and growth.
Love life will be good. You will keep on getting the support and love of your partner most of the time this year.
Taurus:-
A good mood a good phase which will give better performance in whatever you get involved in. You will grow in terms of knowledge and personality during this phase and you will do very well in your career. You will find new and creative ways to get things done and this is going to make things better for you.
Little up and down in terms of mood, You are likely to feel more confident and enthusiastic about your ability to earn, you will get good opportunities to earn in 2021.
The middle parts of 2021 will be a good time for long-term investments.
For relationships, There would be days of enjoyment and love with intimacy but some delay on certain days. Overall, you may notice that the favourable celestial energies are working positively as compared to the previous year.
Gemini:-
A blessed year for all of you, This will be a year where you will be happy with the support of luck and even the reduction of obstacles that were following you for a long time. It would be a year where many of your planning will also come true if executed promptly, with dedicated focus. So, fasten your seat for a much better ride in 2021.
Income will rise , speculation will also give rewards.But take expert advice before major investments.
This year is also good for natives looking for a romantic relationships, singles will mix with their partners and shall fall into a meaningful relationship.Year is good for people already into a relationship they will decide to settle down in a married relationship and this will bring you both closer to each other for all good.
2021 is also good for students pursuing higher studies. Students will be highly enthusiastic and energetic to learn new subjects and even master the same.
Cancer:-
Slow start , It would be important to continuously work hard and make new fortunes. The year will see a continuous rise in income.You will see the cash balance improving and this will enhance your fortune. However, the aspect of Saturn upon your sign from Capricorn will make you see an increase in expenditure. You will also see an increase in expenditure due to the transit of Jupiter through the zodiac sign Aquarius. Make sure that you do not rush up to any temptation and spend without looking up to the matter on hand.
Relationships will be challenging too, Saturn will also aspect the house of romance and love which will lead to continuous fights and personality clashes. You are advised not to be harsh.
Work hard is the key for students, Do not expect the support of luck to enhance your fortune as this will take away your scope of securing good grades.
Leo:-
Strong decisions but try not being stubborn. You will experience a deep emotional attachment with your loved ones,you will stick to your family values.
Those who love you will appreciate your progress, but there will be few who will envy your position and may want to tarnish your image. Beware of them! Your desire to learn and to expand the horizon of knowledge would be on the incline during this year.
Your social circle will increase this year. This year will increase the temptations to add luxury and comfort in your life. But, do not make a mistake of bringing an indulgent standard of living. If you cross your limits, it will be difficult for you to tackle commitment pressure and frustration will rise. Here, you will need to follow a very clear and defined path with very specific objectives. There will be a tendency to make decisions on the spur of the moment which may lead you to confusion.
Long term planning and distancing yourself from short term gains and useless pursuits is likely to help build for the future. Seek advice and keep good terms with friends, loved ones, and well-wishers. Success will be there, but amid stiff challenges, so hang in there and keep putting efforts. You may take some crucial important decisions which may change the flow of your life.
Virgo:-
A good year and you will be excited about some positive developments in your life. Creativity and enthusiasm will flow in whatever you do. You will also have a renewed interest in your life. You need to identify the opportunities early, and timely response to them is required or else you may miss the boat. Avoid being overconfident.
Plenty of career opportunities. But the onus will be on you to make them happen. So, you will need to collect all your energies and mould them in such a manner that you can make the most of your life and situations. And it is seen that you will be able to do it, on the whole. So, it's going to be a bright time for you, especially in the early months of the year. You will be able to rise in your career and build your destiny.
A new kind of pressure may bother you around the middle of this year, Make sure you don't lose your balance while making any fresh move or important decisions.
Libra:-
The year 2021 may prove to be one of the most successful years for you. Saturn will bring stability in your personal life. Additionally, 4th house signifies domestic issues, thus you are likely to feel happiness and peace at home. The year 2021 may be less challenging for you as compared to last year. But you will have to be careful about the health of your mother, as per Libra yearly prediction 2021. So, you are advised to have regular health check-ups of your mother in order to avoid major health issues.
Increase in income from the regular source,You can even expect an increment in your present job and a certificate of recognition. Thus, you are likely to be happy to receive both monetary appreciation and recognition.
If in business it will grow in leaps and bounds.Business expansion will also happen.
Favourable for higher studies too.
Last year you faced a lot of challenges in career which led to some discontentment in your life, you were not comfortable to see any light of hope that gave you signs for betterment. However, the year 2021 will provide you many opportunities, do not let these opportunities slip away. Therefore, with the help of hard work and good luck, you are likely to achieve success in all the endeavors that you undertake.
You will be able to enjoy your life, only if you are able to maintain good health. You will also be able to maintain your health if you take care of your diet and exercise regularly. It will help you improve your stamina and immunity.
2021 is good for renovating your house, even owning a second house, or even investing in real estate projects to improve your equity participation. But stay cautious and think twice before making any investment in real estate.
Finally, if you are planning to get married in 2021, then the year 2021 is one of the most auspicious years to settle down. Your family and close friends will be happy with your decision and will support you and help you at an important moment.
Scorpio:-
2021 will bring mixed results for Scorpio individuals. As the year 2021 will progress, you are likely to be more energetic, courageous, and even be able to stick to your new year resolutions.Year may be quite progressive as you will be determined to achieve what you are clear to achieve. High chances that you may get many good opportunities for financial gains. According to Scorpio 2021 predictions, it may be one of your memorable years as you are likely to achieve your goals through your determination and hard work.
A favorable time for you in respect to Love and relationship. If you are already in a relationship, then this may prove good for your relationship. You will be happy with the relationship that you have been leading and shall also see a steady rise in social status. But for singles the year may not have much good news to offer. If you are single, then this year you may be unable to find one partner to lead a good life, don't loose heart though.
For students and higher studies time is rewarding. The year 2021 may prove to be a wonderful year for improving your skills and knowledge.
High chances of getting many new career opportunities. New initiatives may be rewarding and you will find the career progress in a much rewarding fashion. But at the same time, you will need to bring stability in your career by exploring new avenues to work and experiment with its earnings. Your efforts will be good and it would be rewarding in the long run. Even if you are planning to take up an independent venture, then it may turn out to be a rewarding phase for you.
Health is good. You are likely to enjoy good stamina and even remain fit,you will be health-conscious and shall also take adequate importance of your diet.
Further, the year will be good for wealth acquisition.
Sagittarius:-
2021 is likely to bring many surprises for you.
Prosperity, success, and fortune are likely to manifest across the year to please you. There are chances that your education and higher studies may be impressive and fulfilling.
A very socially active year, social circle will grow. The association with new friends may turn beneficial in the days to come. Moreover, if you are looking out for that one special person who can please your mind and heart, then the chances are high to fall in love with such a special person within the start of the first three months. Work will look interesting as your work may directly lead to a rise in income.
The year is also good for students.
The year will be more progressive with regard to health and fitness. You are likely to be conscious of your diet and fitness and this will be visible in your routine activities. Good sleep will reduce mental stress and will make you emotionally more stable and fit.
Capricorn:-
Think deeply before you decide to make a decision and take action. Your actions will decide your future this year.
2021 will be good for love and relationships. The ego clash that prevailed in the past may now completely subside. This is likely to improve the bonding of the two sides throughout the year.
Good for students planning to pursue higher studies, especially in the area of research and experimentation.
The year is good for career progress, if you are stepping out of high school or university exams. Though the first two quarters of the year are likely to be challenging, the second half of the month may give you many opportunities to settle down. A little patience will be ideal to help you. Further for those who are already employed, the year will be progressive. Returns of your hard work are likely to be interesting, but you will have to take up your work seriously. Plan your career accordingly this year.
Watch health take good diet sleep well , lesser stress.
Good year for those who plan to get married,
the year will bring many good proposals for marriage that you can consider. The good part is that you may marry the person whom you know for ages.
Aquarius:-
Year is likely to give you more experience. Many of your planning may not be as per the scheduled activities, and this may lead to some disappointment initially. For you, these events may be a first-time experience that can be emotionally taxing. However, as the year 2021 will progress, you are likely to be happy with the way life may turn events in your favor.
The transit of Jupiter is considered very auspicious in areas of finance and wealth, romance, marriage, education, profession, and even in expanding social circles. Therefore, you are likely to see an expansion in your life in all the above matters that were discussed and shall be happy with the progress you will enjoy.
Watch expenses,There may be occasions where the expenditure will be more than your income.
Singles will find that special someone those married will enjoy blissful time.
Auspicious time for students planning to pursue higher studies. Your dedication and efforts may pay you good results since the start of the month.
When it comes to health, Aquarius individuals are known to be more careful with regard to their fitness and routine activities. You are particular to your diet and even make sure you take the food at the appropriate time during the day.
Pisces:-
2021, mixed-results initially for you. Planning needed in finances.
In fact, at the start of the year, you may take part in many social gatherings and parties, which is likely to turn out to be beneficial. New friends and associations may be forged between January till April 2021 who shall be instrumental in elevating your social status. This may again see a boost around September and October 2021 where the association may be at its peak. As per Pisces horoscope 2021 predictions, you are advised to get along with the high and mighty, to maximize your gains. Taking a cue from such an association, there is a high possibility that you may plan your monetary and financial matters very well at the start of the year.
When we talk about academic success, it is a congregation of hard work and little good luck.
For professional and business personnel, the year 2021 is likely to be a roller coaster ride.
New assignments may be hard to come by then, so you will have to double your efforts to bring betterment in your career and professional success. A probability exists to work abroad in the second half of the year, but this may be determined on the basis of merit.
Health needs to be taken good care of.
For relationships,If you are already dating, then you are advised to stay away from any personality clash. This can affect your personal relationship and can put your plans to tie the nuptial knot on hold. For marriage, the second half of the year is better than the first. Even in married life, you are advised to stay away from ego clashes.