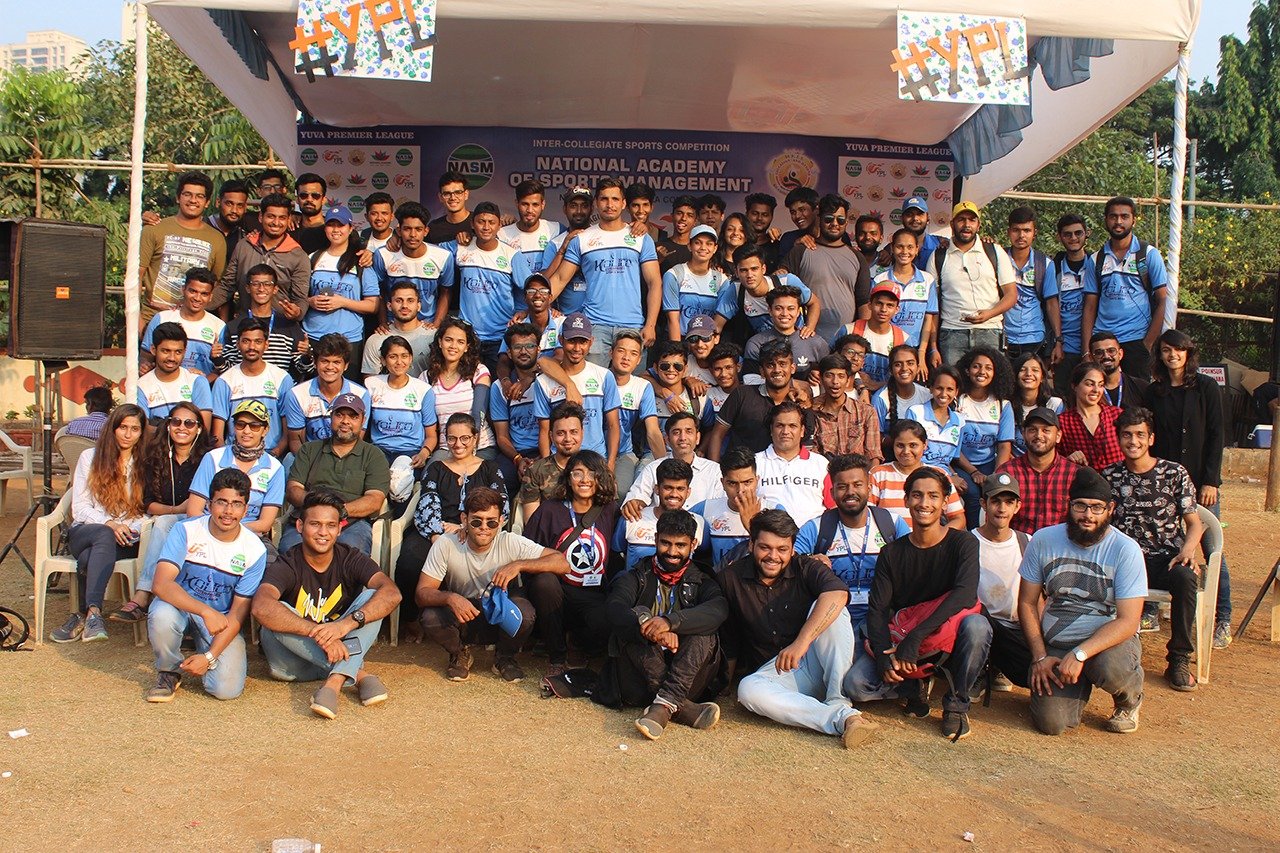 Key takeaways
India has long dominated the Global Sports arena
Sports has become even more exciting with the launch of major sports leagues in the country
The Indian Premier League, Pro Kabaddi League, Pro Wrestling League, Indian Super League and Premier Badminton League are some of the main sports leagues in India
The billion-dollar profits of the sports industry indicate this is the right time to pursue a career in sports management with plenty of opportunities
From the numerous gold medals raised at the Olympics to World Cup victories in cricket, India has long made its mark on the global platform of sports. Names such as Abhinav Bindra, Leander Paes, Mary Kom, and Sachin Tendulkar fill our hearts with pride as we recall tirelessly their victories on the playing field.
And yet, the best is still to come.
The Indian sports field is now a multi-billion-dollar industry given the employment that it generates across several industries including Events, Catering, Retail, Tourism, and more. With millions of viewers – including spectators and television – the field of sports only looks to get bigger and better. Parents too are recognizing this trend; many now support their children's plans of pursuing their passion by enrolling them at sports colleges in India.
The popularity of the playing field in India can also be attested by the growing number of sports leagues in the country. Let's take a look at some of the major sports leagues dominating the competitive playing arena in the country today.
The biggest domestic cricket league in the world, the Indian Premier League (IPL) is a force to reckon with in the global sports arena. With franchisee brands within the IPL too taking a huge leap in value, celebrity endorsement, and millions of viewers tuning, one can only note the mammoth impact of the IPL on the sporting scene in India. Not to mention, the frenzy that each match brings as the nation of a billion tunes in.
This contact sport that originated in ancient India, continues to hold sway over audiences for the sheer grit and determination it involves. The Pro Kabaddi League established in 2014 has brought an unprecedented level of popularity to a game that is held dearly in the grassroots of India. Industry experts estimate that the value generated by this league will only grow by leaps and bounds in the years to come. With exciting prospects ahead, Pro Kabaddi League is one that looks set to dominate the playing arena for the long run.
The Pro Wrestling League sees heart-stopping action from professional wrestlers around the world. With franchisees that compete against one another, the competition is as intense as the profits. And, Indian wrestlers get a chance to compete with some of the best names in the world wrestling industry. The benefits just keep on growing.
Football fans in India can rejoice for the Indian Super League is more than just another sports league for them, it is a sentiment. Established in 2013, the Indian Super League is currently in its seventh season, 2020-2021. With a current market value that runs into millions of dollars, the professional football league in India is in its nascent stage and already looking set to take us by storm in the years to come.
Names like Saina Nehwal and P.V.Sindhu are testimony to India's strong presence in the playing field of badminton. With the emergence of the Premier Badminton League in 2013, this presence has only solidified itself. One of the top badminton leagues globally, Premier Badminton League is currently in its fifth season and going strong for the year 2020.
A career in sports management
The humungous profits from the sports industry see a growth spurt in the career opportunities associated with the field. There has never been a better nor more exciting time for students eager to pursue sports degree courses.
Does that sound interesting?
If you have always had an eye for the playing field with a zest for event planning, then a Career in Sports Management is your calling. And, life in sports management has never been more enthralling! With a plethora of career options in Sports Advertising, Marketing, Law, Public Relations, and Event Management, here is your chance to turn your passion for sports into a profession. And, as they, say, if you love what you do, you won't have to work for a day in your life!
Nest Academy of Sports Management – NASM is a leading name among sports management institutes in India. Offering a range of educational services for sports degree courses, you can take your pick from a Bachelors, Masters, or Diploma in Sports Management. The academy is backed by an experienced faculty who offer in-depth training in theory and industry exposure so you truly step out into the field of Sports Management like a pro.
Remember, the playing field is competitive but with the backing of a sturdy education, you too become tough stuff. Contact NASM today for a career counseling session and know more about the best Sports Management Degree options in the country. Website: nasm.edu.in